Aftershock was one of my first musical endeavors, and it consumed my life from 2008 to 2014.
It all started when a friend of mine, Austin Palis, approached me about starting a rock n roll band. We were in the sixth grade, it was 2008, and every girl I knew owned a pair of Uggs. Austin and I had music class together. He saw I could play guitar and he loved to sing, so when our middle school had its annual talent show, the two of us naturally wanted to make a scene. We recruited our friend Ryan, the drummer of the school's jazz band, and we hit the ground running.
Aftershock began as a cover group and pumped out high-octane rock n roll. We would rehearse in my father's recording studio and played every talent show our school threw; we did birthdays, community block parties, and every local event you can think of. By the time we hit high school we had made a name for ourselves.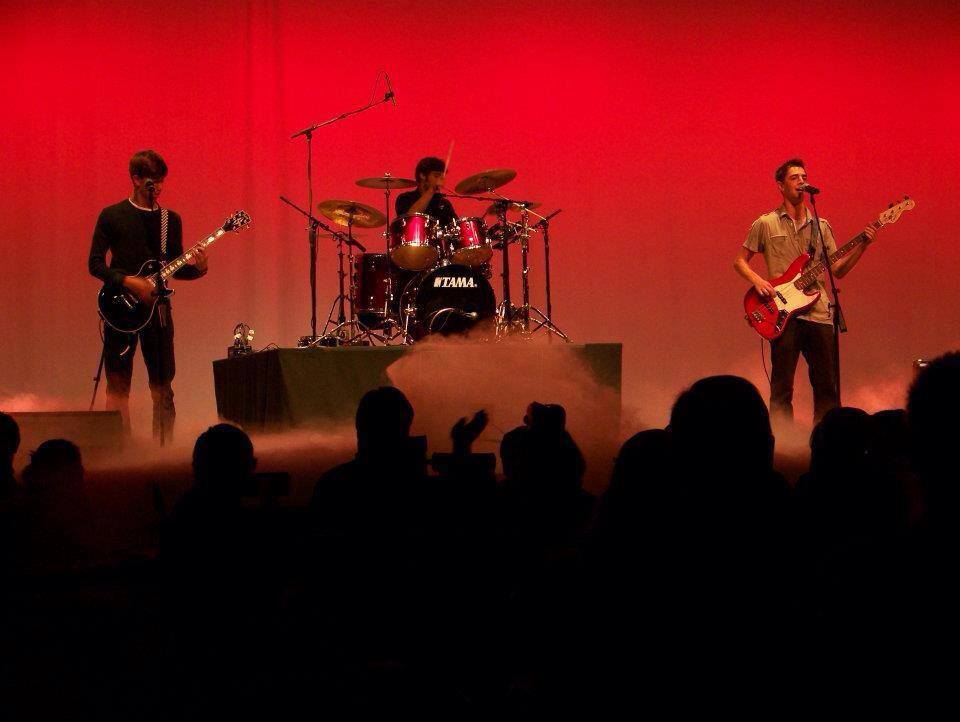 From 2011 to 2014, Aftershock broadened its set list and I started writing original songs for us to play. The rock n roll adapted into an indie-alternative punch, and the music I was writing won us two-consecutive Last Band Standing competitions. We were a tight trio.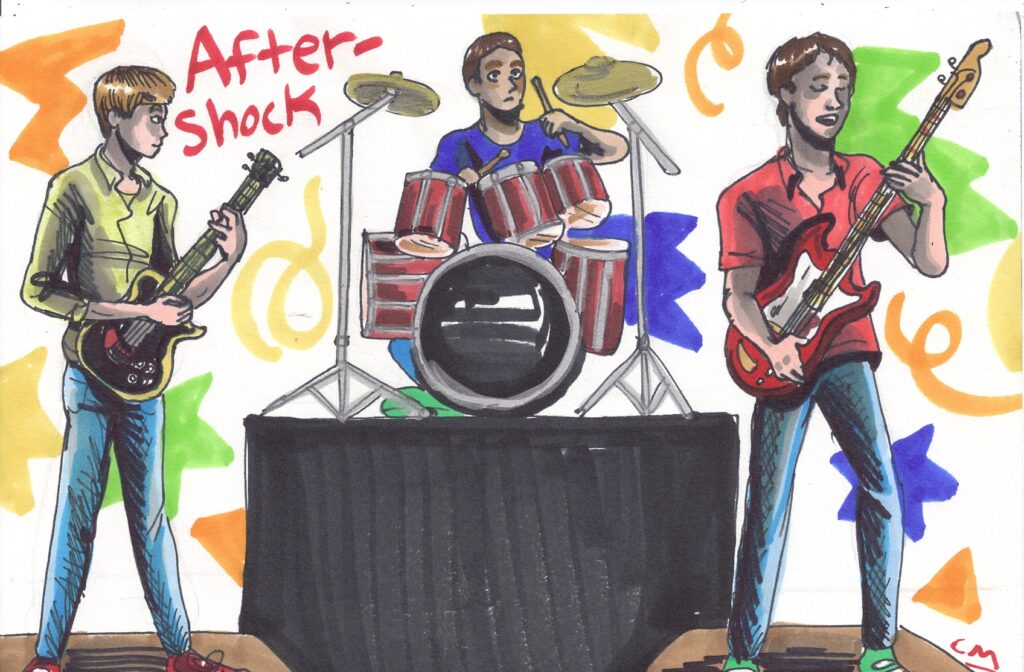 We opened our high school's talent show four years in a row. We even played gigs at bars that we weren't even old enough to piss in. Austin had this killer charisma and vocal power on stage, and Ryan drove the beat with such a force that it's no surprise he ended up as first snare for the school's music department, and I could cut a rhythm into my chords like some kind of electric butcher of sound. Because of this band, high school was truly a creatively expressive and rewarding affair for me.
Aftershock went on hiatus after we all graduated high school in '14. We scattered to different edges of the states, and I ended up in Los Angeles. But I will never forget where this band propelled me, and for that I am forever grateful.