My stream of consciousness tends to ripple on a spectrum from natural prose to fragmented, poetic thinking. And I've always acted in such an evocation: Meditating on all emotional forms, on the beauties of life and pain and love and so much more.
I see poetry not just as words built together to create shape for an expressive thought, but additionally as reflective storytelling with emotionally evoking detail and ambiguity to incite reactions from the reader that create empathetic dialogue. A saying that I continuously go back to is, "art isn't supposed to be pretty, it's supposed to make you feel something."
I can't recall when I wrote my first poem. I can only imagine that I was very young — six or so, maybe — but I do know that writing poetry is second nature to me now. It's therapeutic.
My poems are emotional reflections of the lost dog, Sam Dennis, and his manic spiraling through twisted heartbreaks, euphorias, come-downs, loves, perversions, and other pains. Here are some samples:
"everlasting moments" (2013)
"i'm sorry for how i loved You" (2018)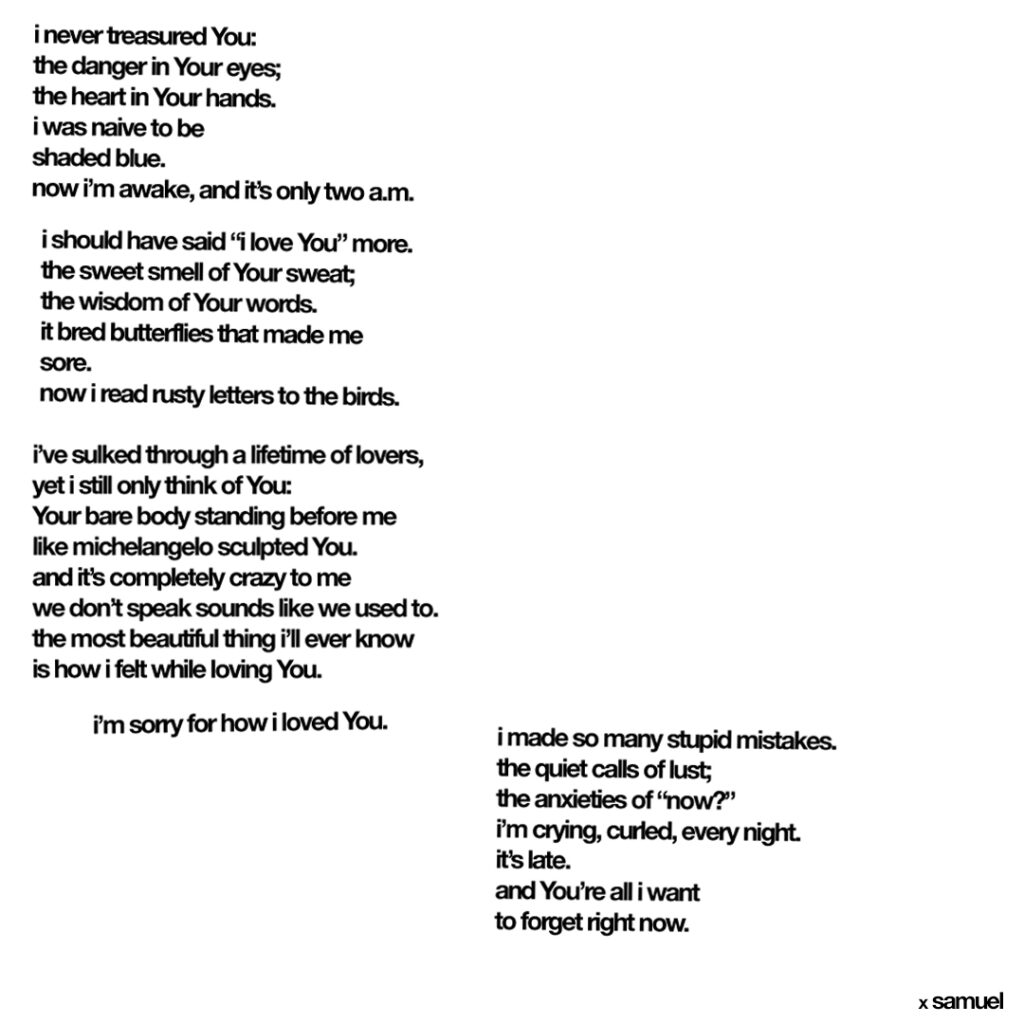 "butterflies" (2019)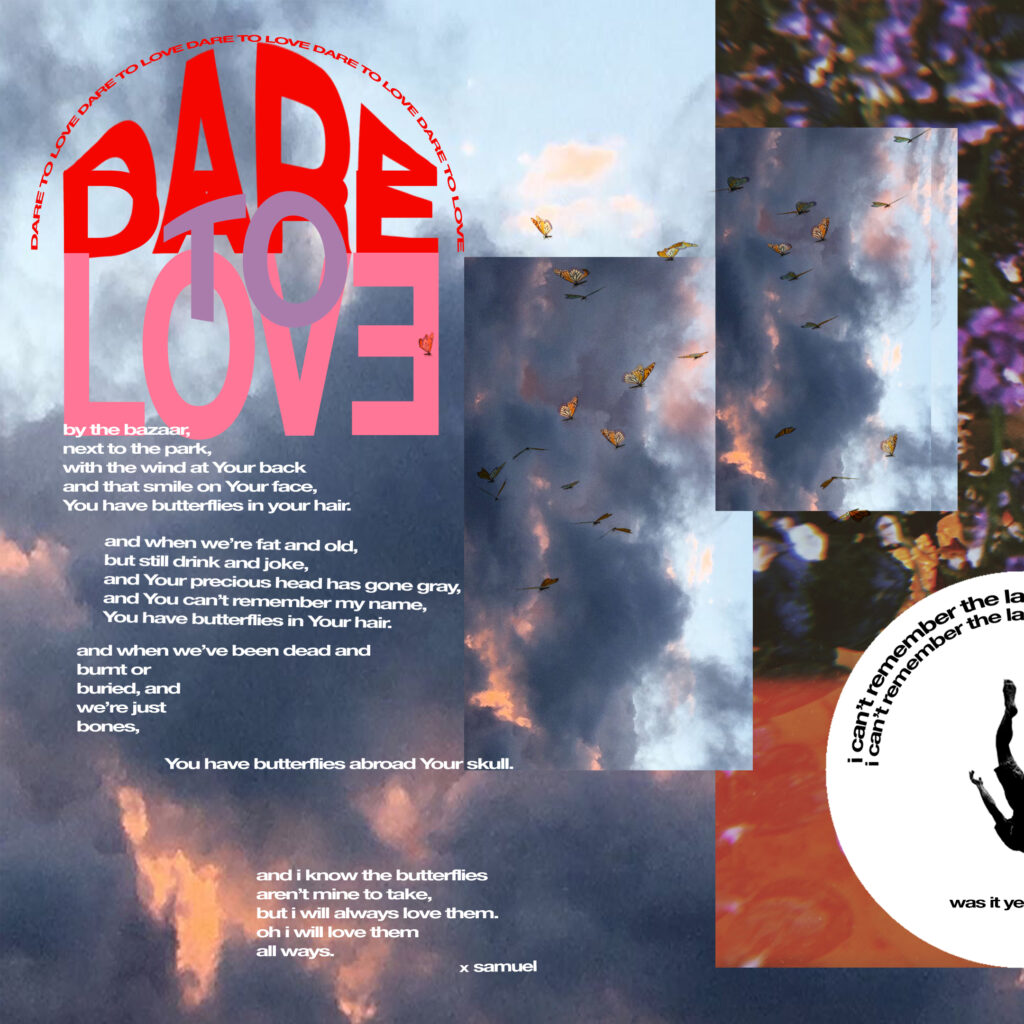 "the art of who You are" (2018)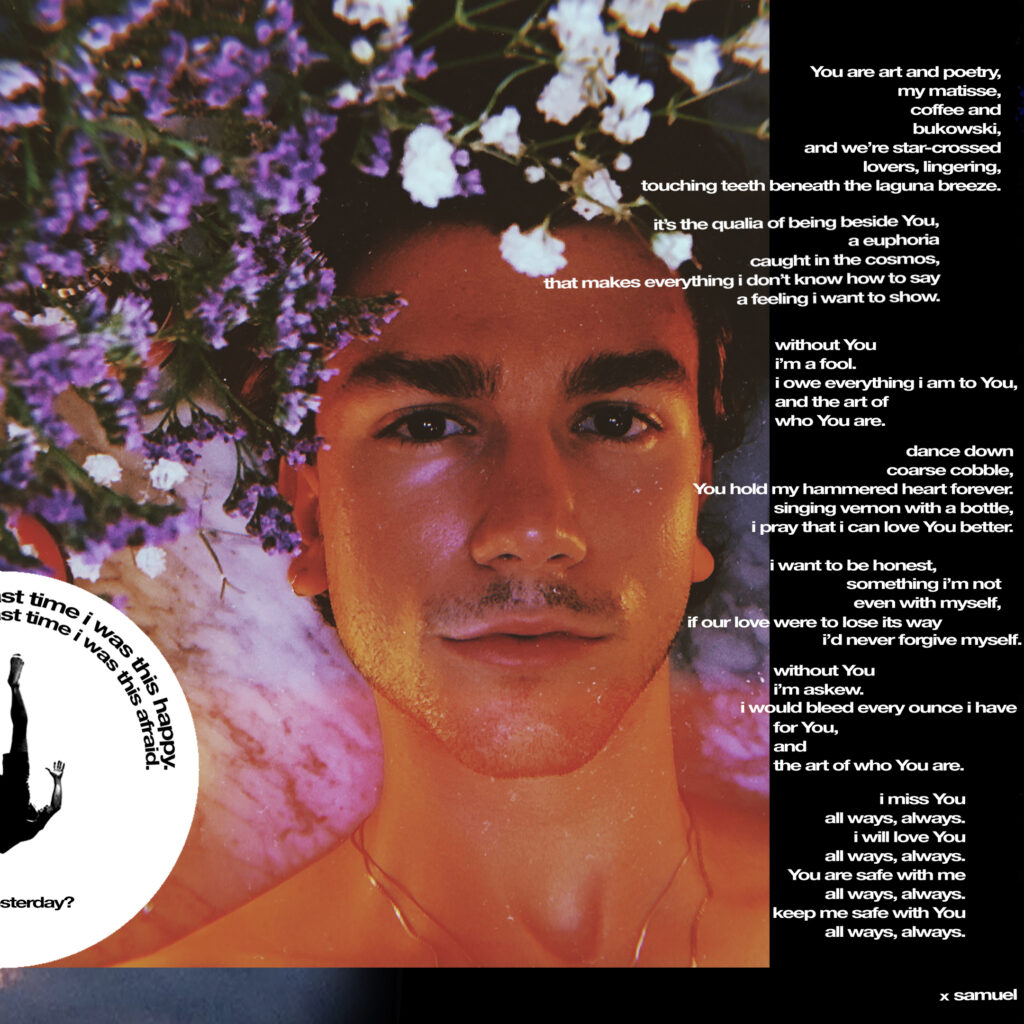 "1987 nissan" (2019)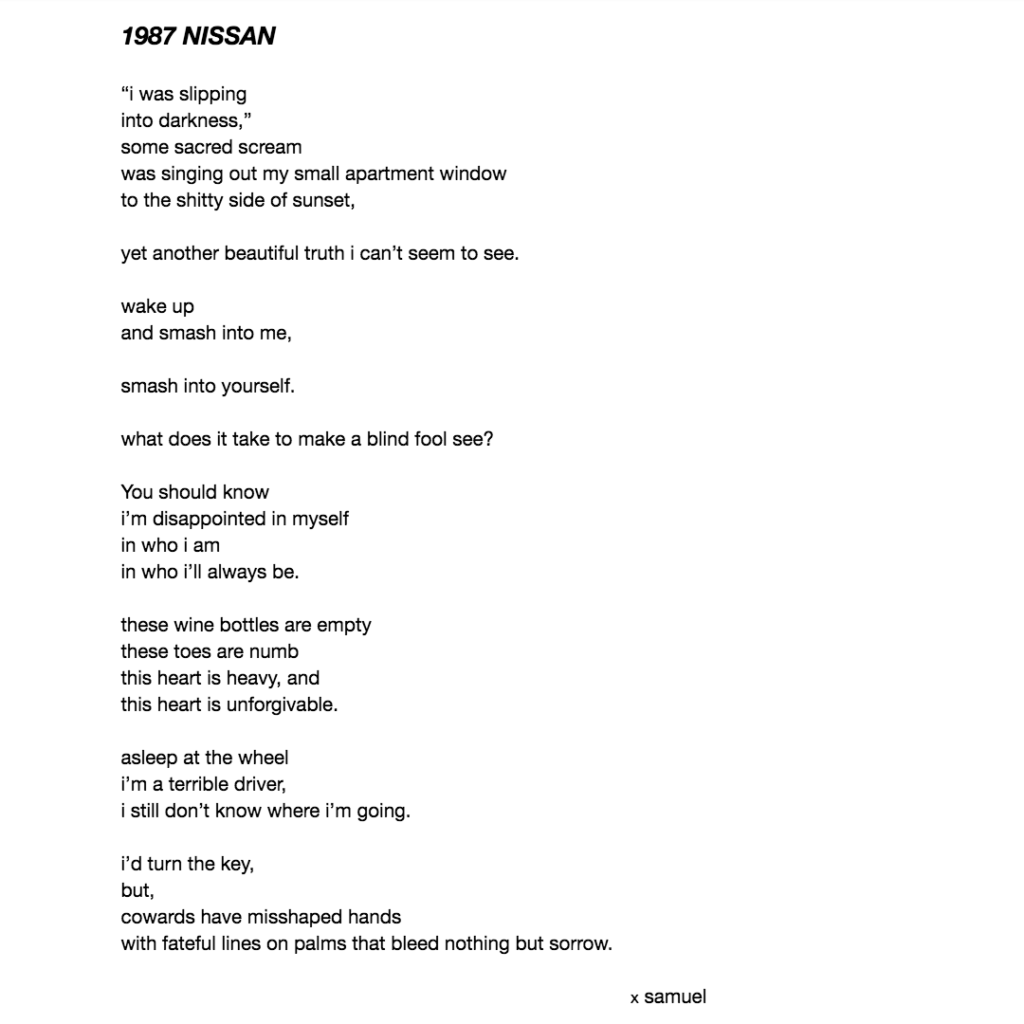 "one day" (2019)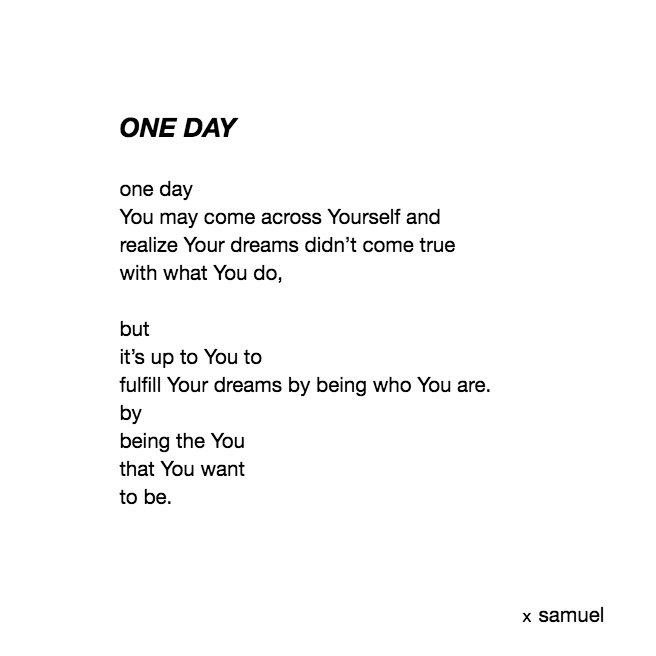 "dare to love" (2020)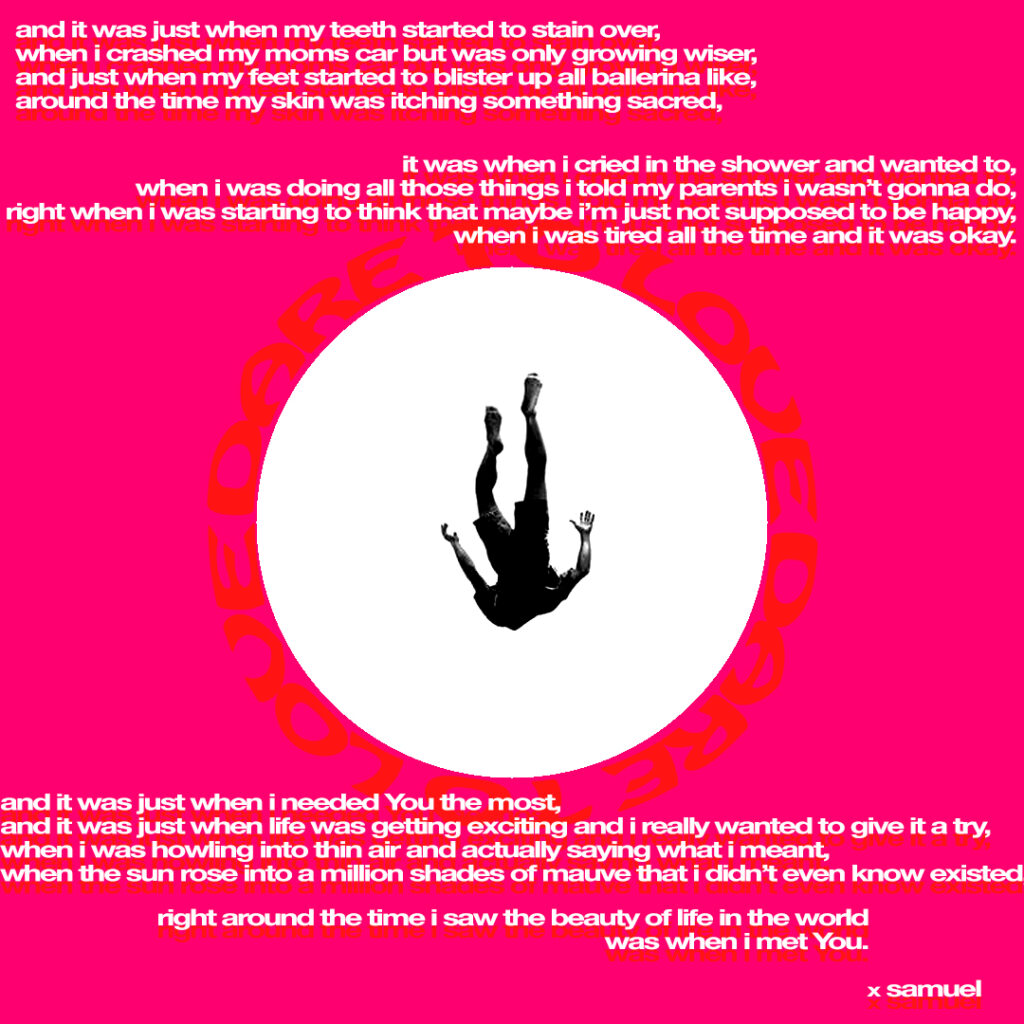 "this is me" (2018)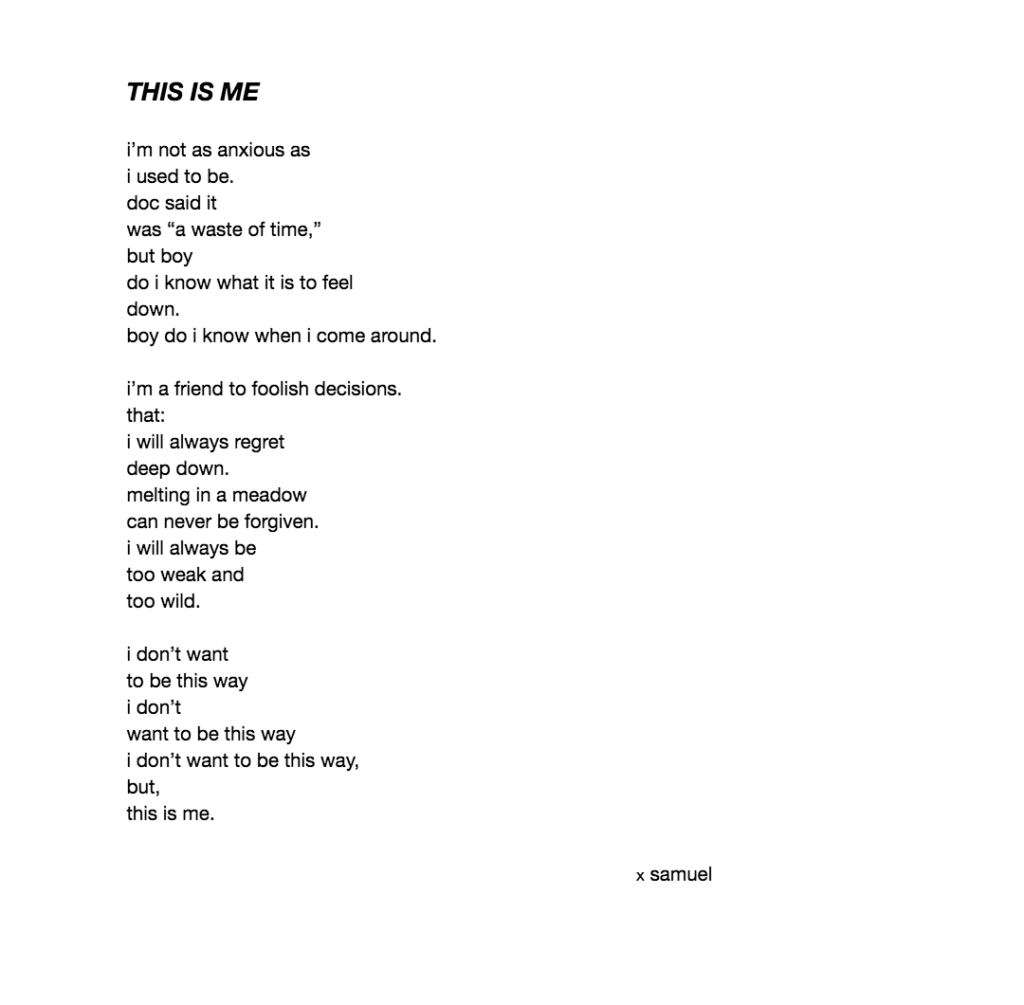 "a happy life" (2019)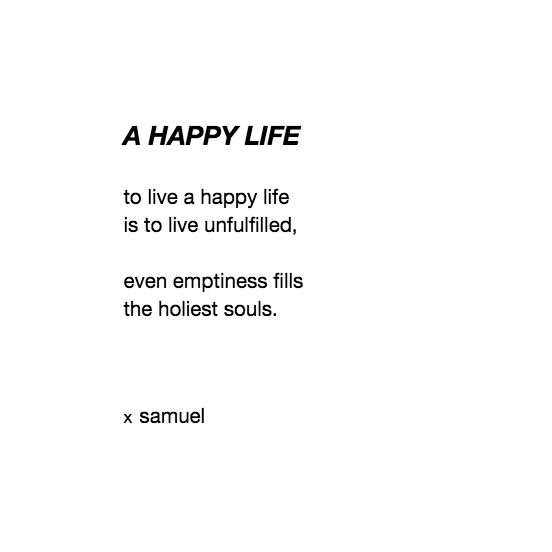 "oh, i'm in love!" (2019)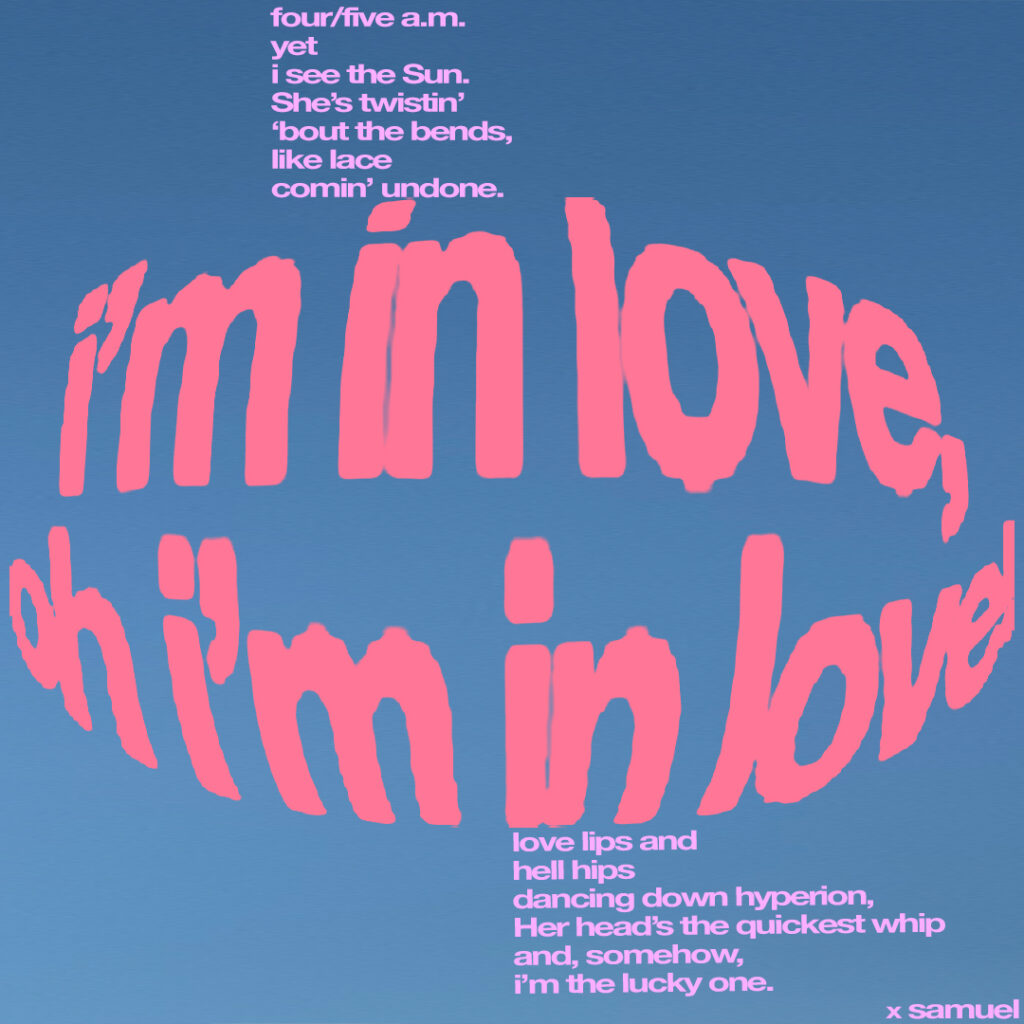 "the most meaningful moment through meaningless time" (2019)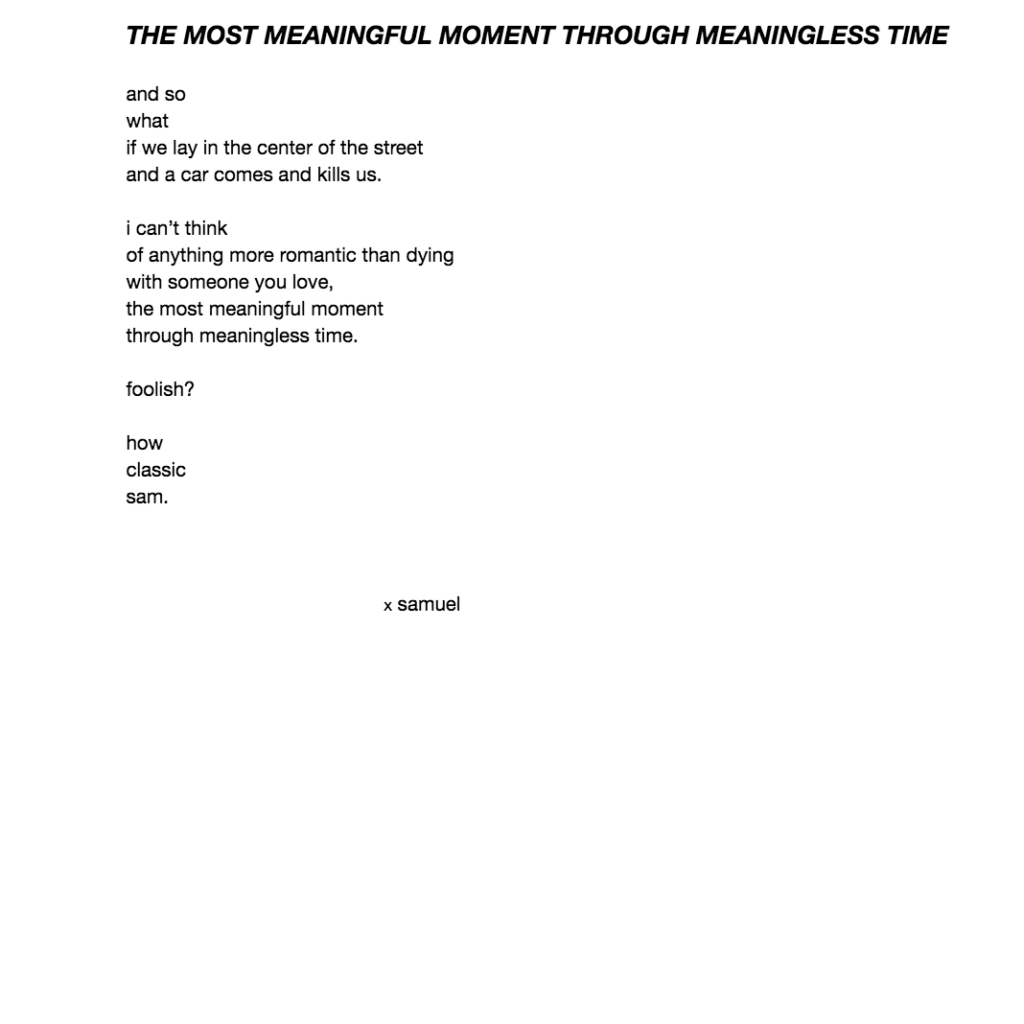 "every ounce is a liter" (2019)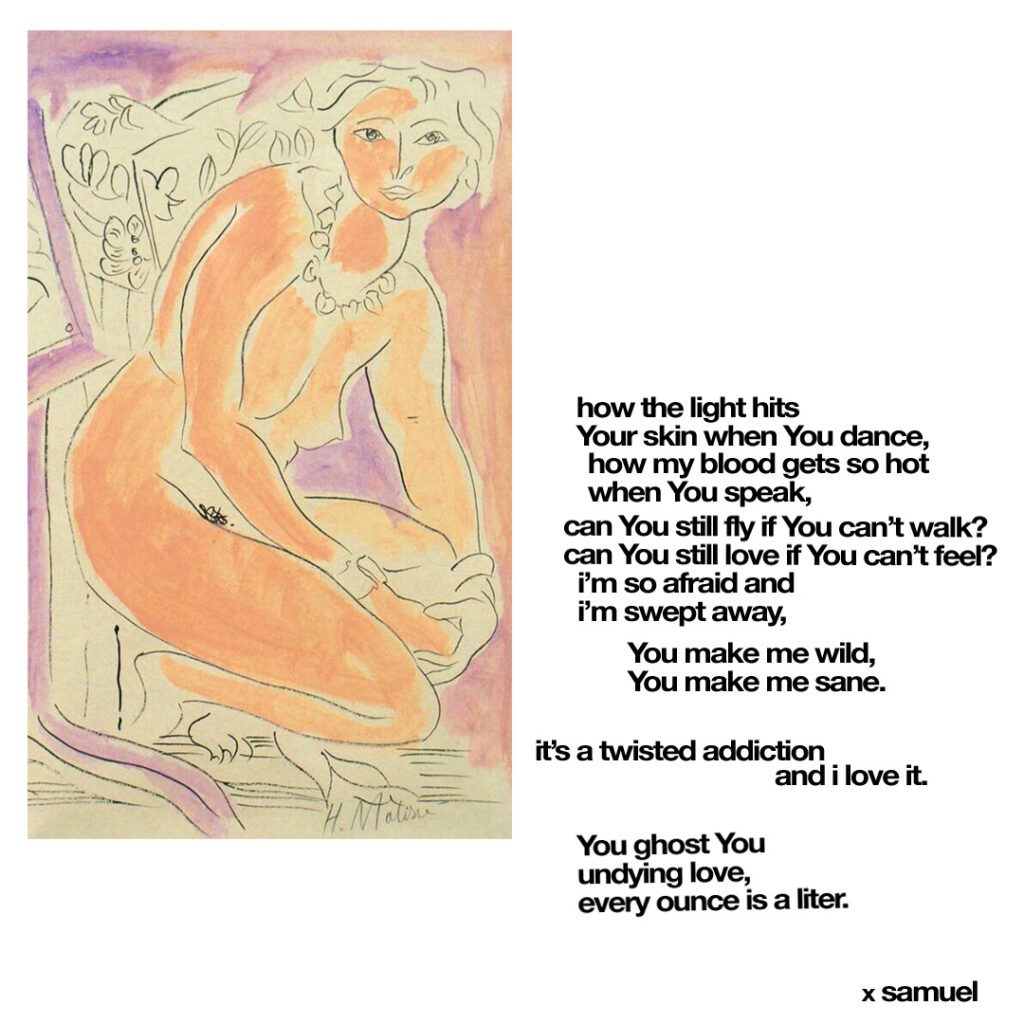 "please develop these photos as soon as possible" (2019)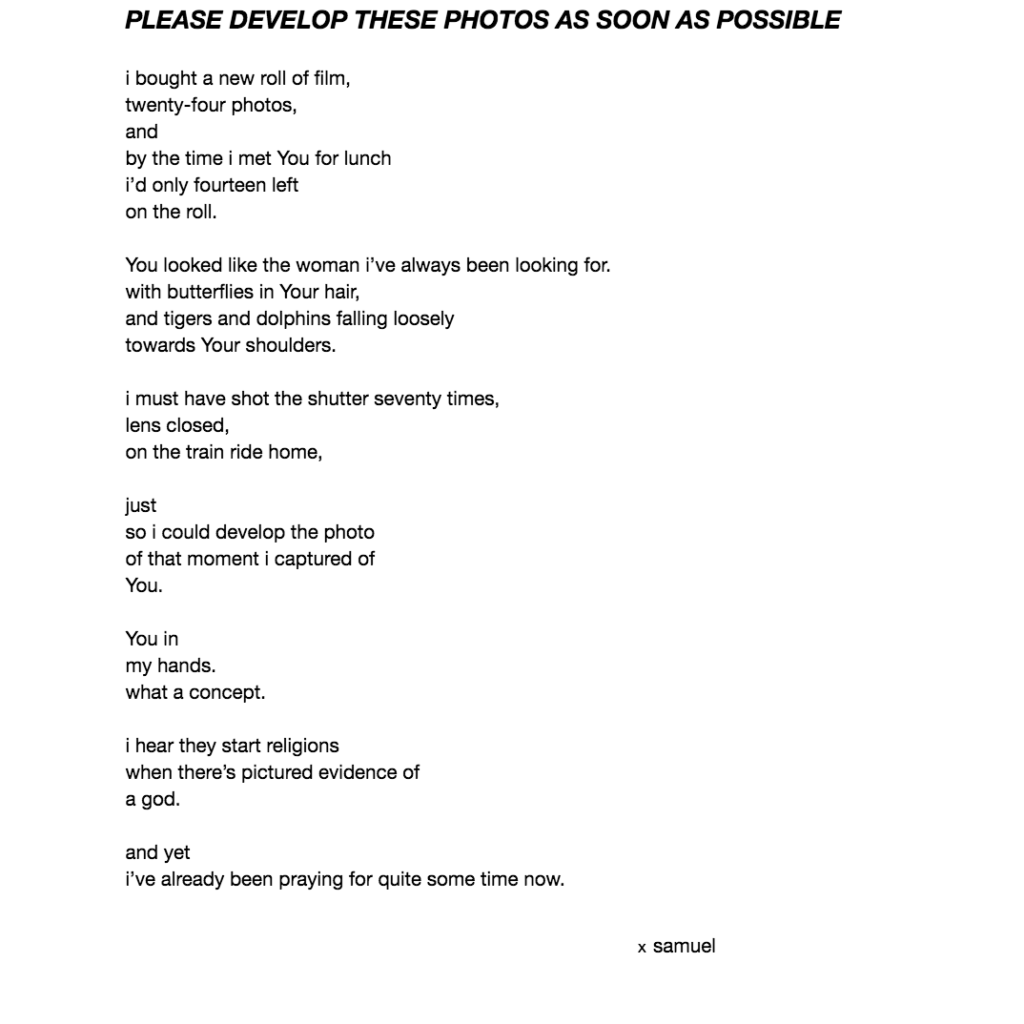 "gluing glass" (2019)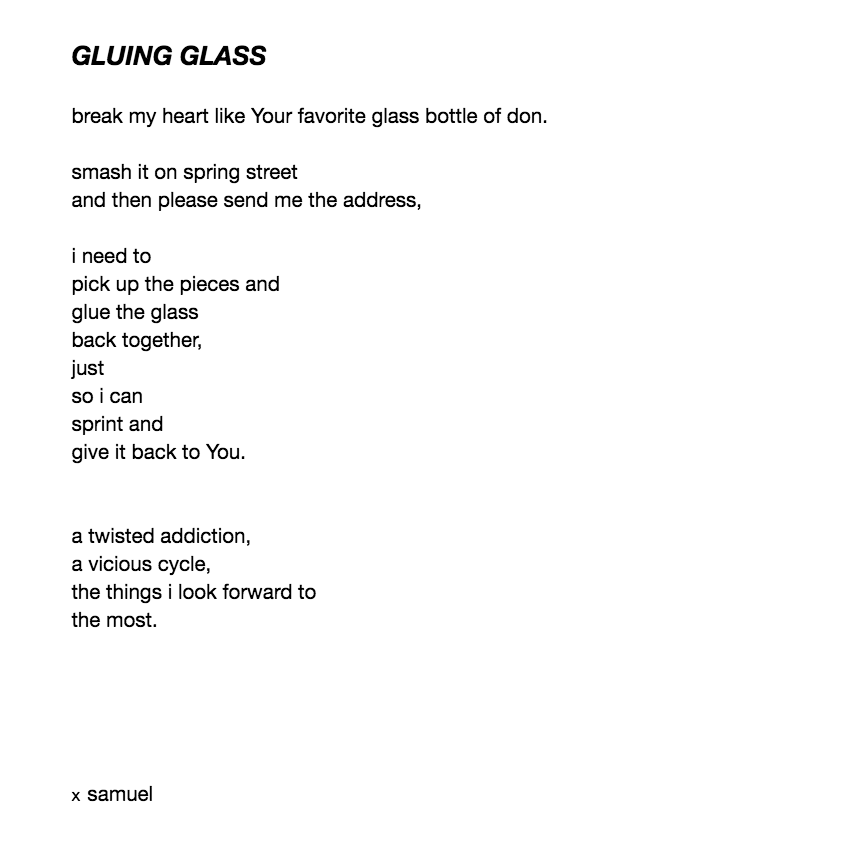 "space cowboy" (2020)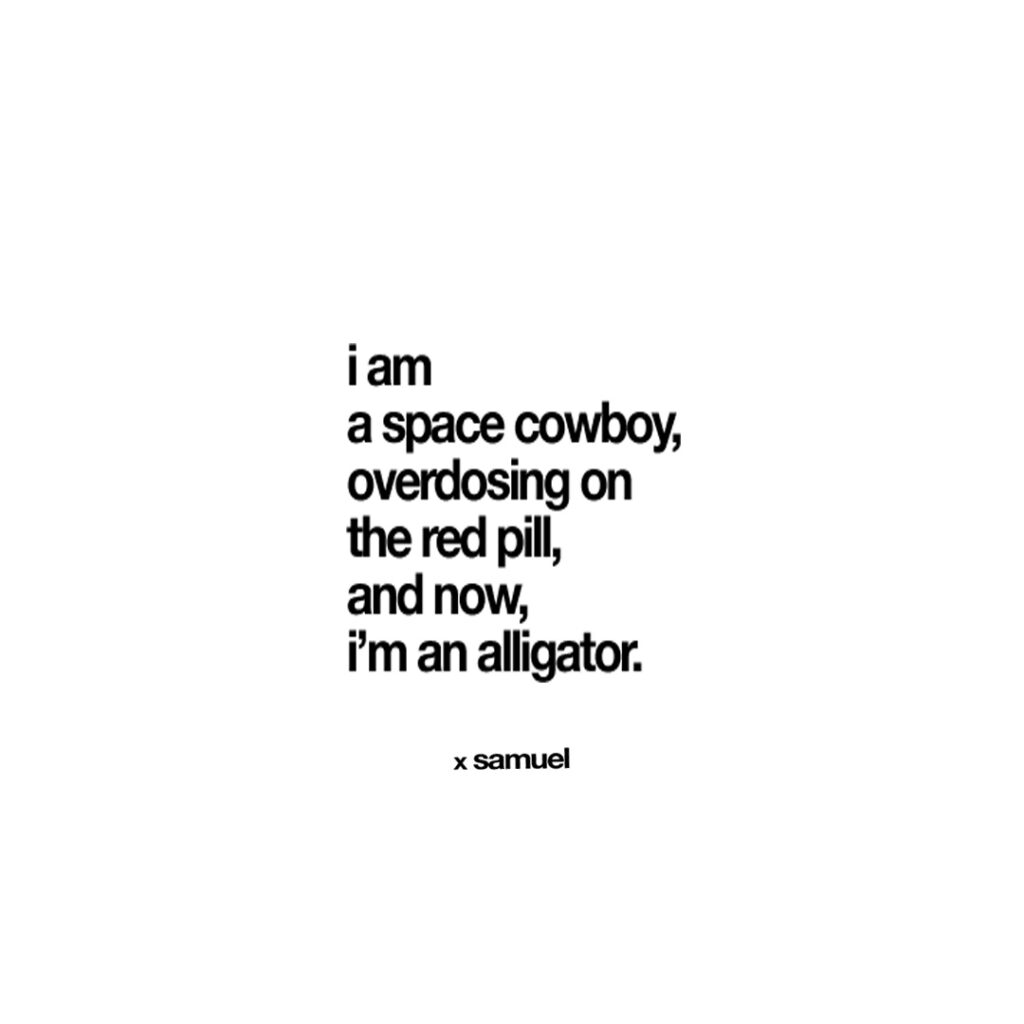 "nice spice" (2018)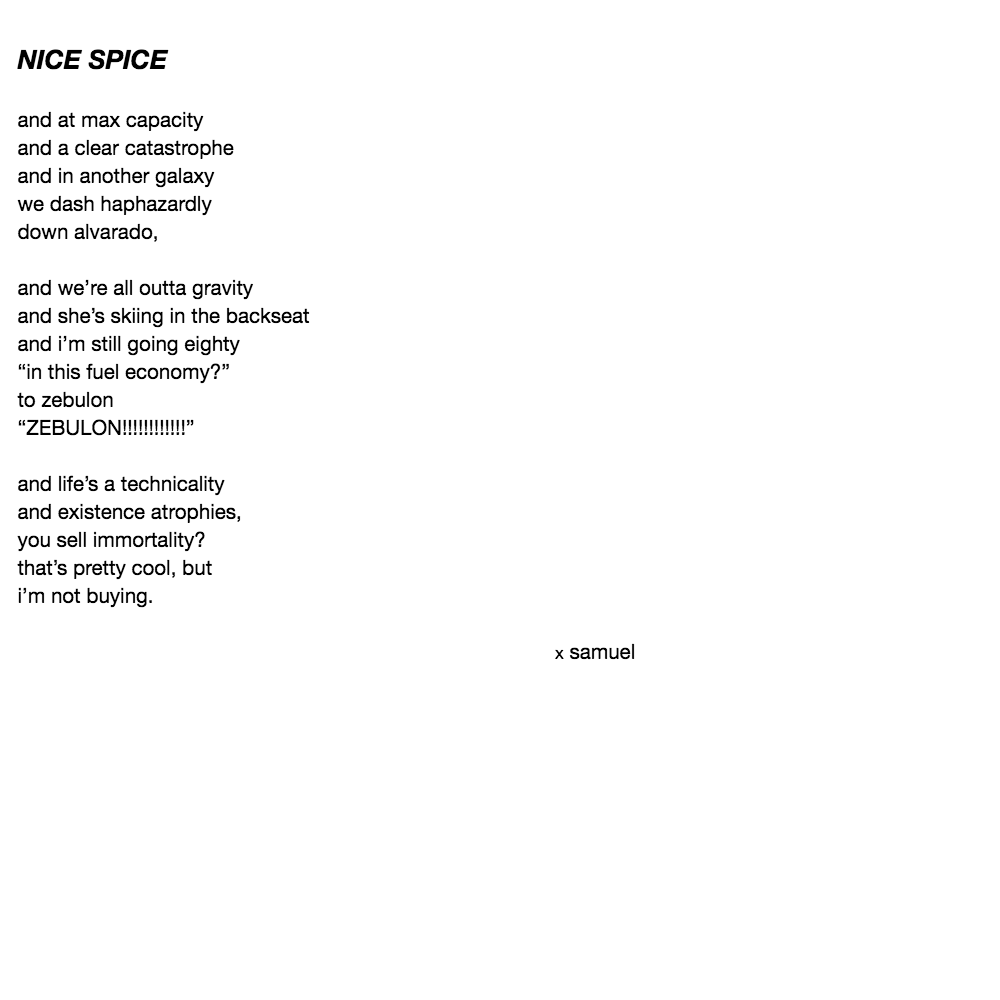 "dreamer" (2017)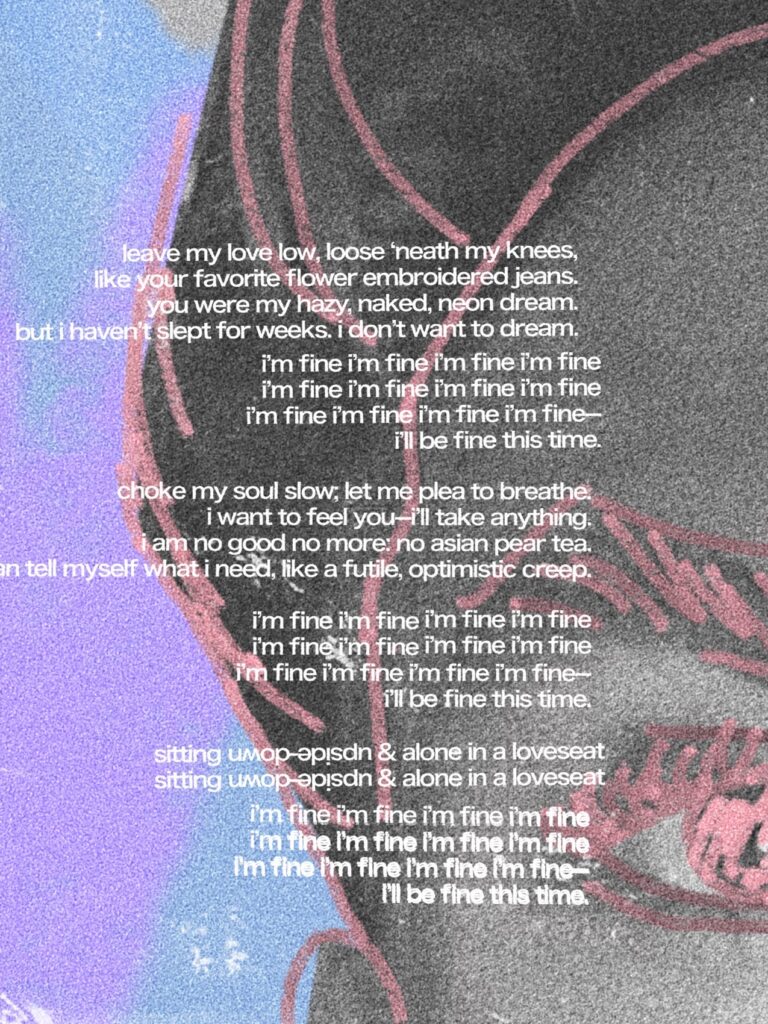 "empty universe" (2017)